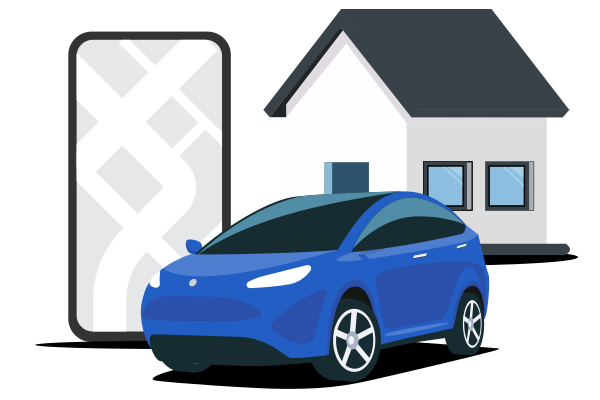 Buy From Home
Buying a car has never been easier with Universal Ford's Buy From Home Program. We make your vehicle purchase simple with our Pay What We Pay program and our simple financing options including a FREE Financial Health Check. Now you can search for your dream vehicle and purchase it all from the comfort of your own home.
With the COVID-19 situation worldwide, we've taken the steps to offer flexible solutions for test drives, signing agreements and taking delivery of your newly purchased vehicle. Our dealership is open, but we do want to offer the following ways to help you buy from home. If you do wish to visit our showroom, please see the precautions we are taking on our COVID-19 information page
Shop Online
Universal Ford is part of the Kaizen Automotive Group family. This gives you access to thousands of vehicles to choose from. Whether you are looking for a new or used car, truck or SUV, we have something for everyone.
If you're looking to trade in your vehicle, we offer free evaluations. Just click on the button below and we will get you an estimate right away.
Feel free to shop all our vehicles new or used on our website. As you peruse our inventory, you'll see buttons like Live Chat, Text Us, Call Us Now, Trade-In-Appraisal, or Calculate Payments. All of these are designed to help you in the decision process. Once you've selected a vehicle (or two, we know it can be hard to choose), you can contact us over the phone, live chat, video chat and email. It's as simple as that!
Taking a Virtual Tour
We realize you have questions about the vehicle you've chosen. Maybe you can't come into the dealership. No problem! One of our friendly expert sales staff will contact you over phone, live chat or even perform a virtual walk-through via video chat of any vehicle. We will be happy to answer any questions you have. You can also email us, and we will get back to you ASAP.

Time for a Test Drive
Getting to know the 2020 Ford F-150 before you buy it is important. At Universal Ford, you can come in and test drive a vehicle, we can bring one to you, or you take one for a virtual tour and ride. Test driving a vehicle can help you make a buying decision easier. Contact us today to get into your next car, truck or SUV.
Need Financing?
Our expert finance team is ready to get you approved for your new vehicle purchase. We can get you pre-approved online and guide you through the entire process. Great credit? Bad Credit? No Credit? Not a problem. We are here for you. The process is completely confidential, and we will get back to you in minutes.
We also offer a FREE financial health check. We want to help you achieve and maintain your financial goals. From the comfort of your own home we can help you re-finance your current vehicle(s), upgrade your vehicle into more favorable financing terms to meet your needs now. (Dealership Name) has access to a large variety of lenders with very competitive interest rates. This give us many options and solutions to help achieve your goals.

Take Your New Ride Home
Congratulations on your new vehicle! We will have it ready for you to pick up at your earliest convenience. If you're unable to come to the dealership, we will arrange to have your new car, truck or SUV delivered to you!
Time to service your vehicle?
Our expert trained service advisors will keep your car, truck or SUV running at its peak performance. We offer services such as oil changes, tire rotations and mounting, transmission services, warranty repairs and more. See our
for more info. Book an appointment today.
Find your dream vehicle from the comfort of your own home!