---
Pre-Order Now
2023 Escape
The 2023 Ford Escape has a stylish exterior and modern interior. It also has an optional LED light bar that adds a unique touch. It is available with a choice of engines, including EcoBoost, Hybrid, and Plug-in Hybrid, so you can pick the one that best fits your needs and preferences.
2023 Bronco Sport
The 2023 Ford Bronco Sport SUV is more than capable — it's a blast. Each model comes standard with 4x4 capability, G.O.A.T. Modes (Goes Over Any Type of Terrain) and a HOSS suspension system.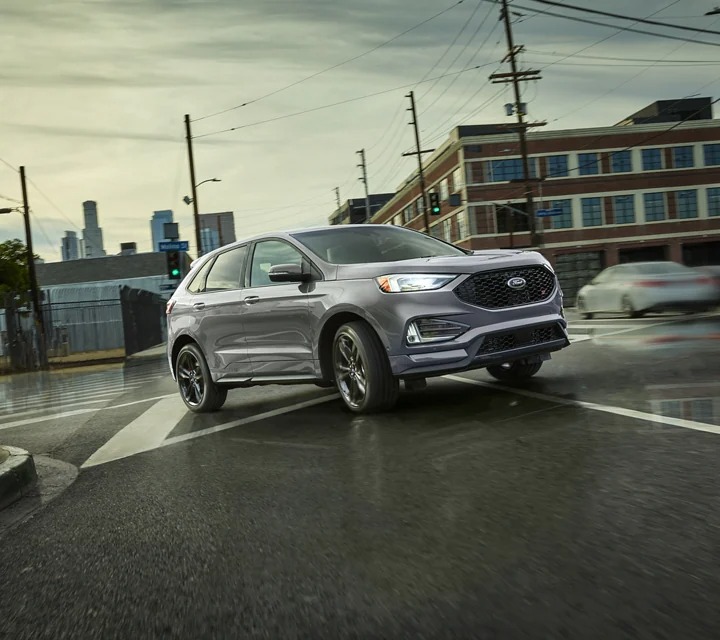 2023 Edge
The 2023 Ford Edge is a stylish and spacious SUV that is packed with technology. It also has driver-assist features, including cloud-connected traffic and weather updates and a rear-view camera, as well as vehicle monitoring and alerts to help you stay in control while driving.
2023 Explorer
The 2023 Ford Explorer SUV is designed to meet your needs and help you enjoy life to the fullest. It is equipped with features that allow you to stay connected and experience the world on your own terms.
2023 Expedition
The 2023 Ford Expedition is a versatile vehicle that offers style, comfort, and capability for both on-road and off-road use. Its functional and attractive design gives you the confidence to go on adventures and explore almost any terrain.
2023 Maverick
The 2023 Ford Maverick defies expectations with its versatility, enjoyable features, and capability. Offering a range of customization options, a spacious interior, and advanced technology, the Maverick is designed for individuals who never considered the need for a truck.
2023 Ranger
The 2023 Ford Ranger pickup truck has a history of being reliable in adventures, with a powerful payload and 2.3L EcoBoost engine that enables you to confidently handle a variety of tasks and explore nearly any road. The Ranger is designed to overcome any obstacle you might face on your journey.
2023 F-150
The Ford F-150 is constructed to be durable and efficient, a combination of strength and intelligence. Built with a robust aluminum-alloy body and reinforced high-strength steel frame, it's designed to withstand heavy use and handle demanding tasks, with new technology implemented to make your work more productive. The F-150 is built to be tough and accomplish more in less time.
2023 Super Duty
The 2023 Ford Super Duty pickup truck is built to handle the heavy work required in construction, capable of hauling large loads of steel and cement. Equipped with a powerful 6.7L High Output Power Stroke V8 Turbo Diesel engine, it's the strongest Super Duty yet. Additionally, its commercial-grade 7.3L 2V DEVCT NA PFI V8 engine provides exceptional gas performance, making it suitable for any type of job site.
2023 F-150 Lightning
For over half a century, the Ford F-Series has been the top-selling truck in Canada, and it continues to innovate with the introduction of the electric-powered F-150 Lightning. In 2023, the Ford Intelligent Backup Power feature, along with the available 80-amp Ford Charge Station Pro and home integration system, will be available in the vehicle, which allows it to act as a backup power source for your home in case of power outages.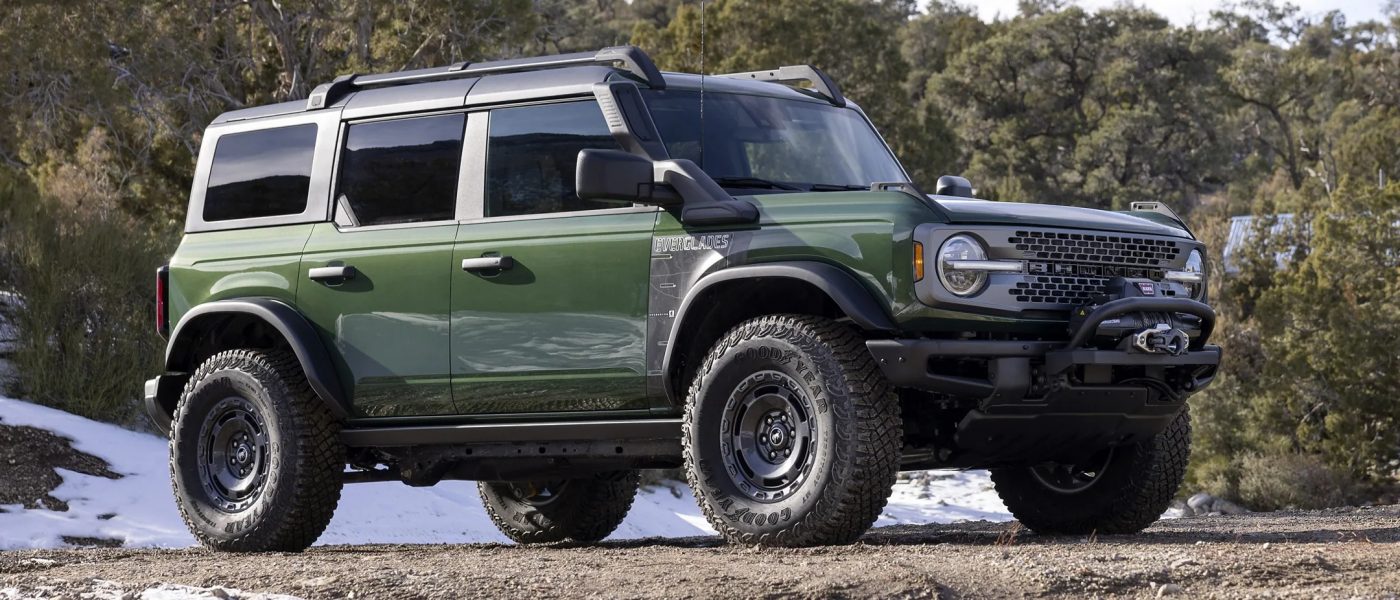 2023 Bronco
The 2023 Ford Bronco is designed to help adventure seekers explore the great outdoors with its strong performance, off-road capability, and advanced technology. The Bronco is built to take you to the wild, and give you the power to pave your own path.
2024 Mustang
The 2024 Ford Mustang Dark Horse model is sure to turn heads with its powerful engine, boasting the highest horsepower 5.0L Coyote V8 engine ever seen in the Mustang lineup. The engine's roar will overpower any outside noise.
---
Concept Vehicles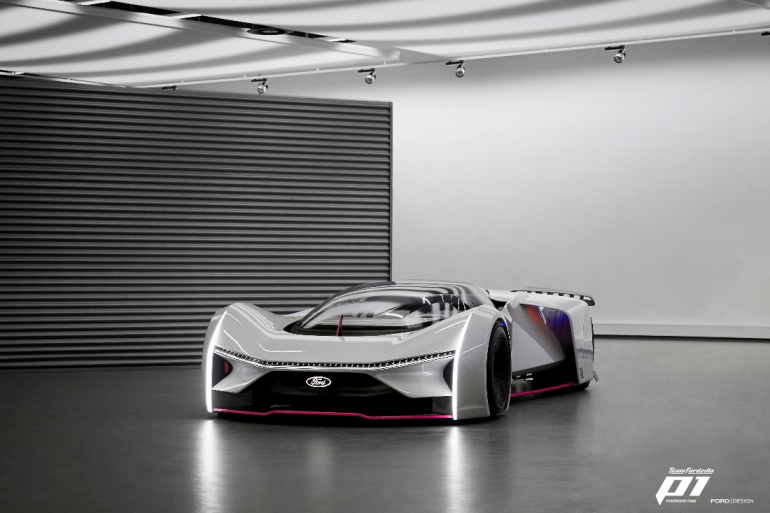 Fordzilla P1
It is the first virtual gaming race car designed in collaboration between gamers themselves and a car brand. The race car is built around the monocoque structure partially covered by a large, hyper-transparent jet fighter-style canopy, protecting the driver and co-driver.
---
Contact Us
Is the vehicle you're looking for out of stock? Contact us today and join the waitlist! We will contact you as soon as your desired vehicle comes back in stock.
Stay in the loop
Great! You're interested in the . Please share your details below and we will let you know when it is available for purchase